Meet the team
Chris Malone
Jump master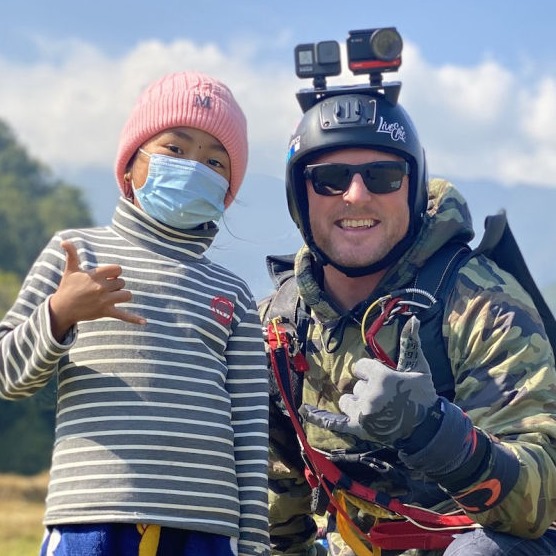 Discovered his passion for travel through his work as a Retired Master Sergeant, Chris Malone is driven to share the experience of culture through adrenaline packed adventures. Chris' experience of helping local first responders during the devastating earthquake of 2015, along with his trip to Khumbu region stirred an inspiration in him that drove his life into a new direction.
He was inspired to provide the experience of freefall closer to the majestic Mount Everest and his experience of working in parachute demonstrations and tandem operations has manifested his inspiration into reality. Adventure seekers will experience the thrill of teaming with industry leaders through Expeditionary Experience which aims at bringing once in a life time experience to the foothills of Himalayas that you would want to relive all over again.
His determination for safety, precision and attention to detail not only makes him an expert in his field but also a trusted jumpmaster to have your back, quite literally and figuratively when you take a dive from 10,000s of feet above ground.